---
H I S T O R Y
- Relationship to the Seminole
- Relationship to the Miccosukee
- 1833 Map of Florida
- Cultural Archives
- Scientific Accomplishments of Seafaring Chontal Maya
- Ancient Trading / Current Colonization Routes (bearing ancestral and cultural
ties to the land)
- Calusa Territory
- Miccosukee Deity (the feathered or winged serpent)
- ILOPANGO - the language that I speak
- NOTABLE QUOTES
- Legal Counsel Chronology of events (see excerpt)
- Interview with Morton H. Silver, Legal Counsel to the Sovereign Miccosukee Seminole
Nation (Stay tuned)
---
NOTABLE QUOTES
---
- Chameleons abscond with Calusa History, Identity and Rights
- Quechua speaker from Equador finds Miccosukee Language Surprisingly familiar
Nicaraguan "Seminole" chickee builder hires Mayan who understands Miccosukee language
(stay tuned for full story!)
-Fort Myers Beach Chamber of Commerce
- History of Broward County
- Seminole ancestral ties to the Mayan Indians
- State Archaeologist of Florida
- Florida Lore not found in any history books (by Vernon Lamme 1973)
---
CHAMELEONS ATTEMPT TO ABSCOND WITH CALUSA HISTORY, IDENTITY AND RIGHTS
---
Reported in the book,
"The Hell With Politics"
(Scanned Image Archive)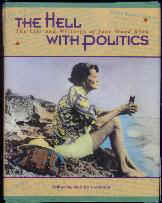 "The Hell With Politics,"
The life and Writings of Jane Wood Reno, Attorney General Janet Reno's mother
p. 108
---
There are some distinctions, aren't there, between Muskogee Seminoles and Miccosukee?

That's kind of fascinating. There are remnants of two Indian tribes here now, Miccosukee and Muskogee, and they speak two different languages. But not too long ago Howard Osceola [Co-Chairman] said to me, "Jane, you know, there are still some Spanish Indians in the Everglades."

And I said, "Really?" You know, the Spanish Indians, the ones we read about in history, are Calusa.

And Howard said:

"They say there are some still out there - of course this is historical legend - that don't speak any language we know. I've never seen one but my mother and daddy did. And there are supposed to be some living out there on the hammock."
---
Thank you for your interest in our web site, and any comments or questions you may have. However, please understand that the nation is not soliciting such questions, and reserves the right not to respond. This website is maintained by the Webmaster@MayanNation.com.